Gavin Sequeira interviews Alex Pirouz – Sales & Marketing Professional Turned World Leading LinkedIn Advocate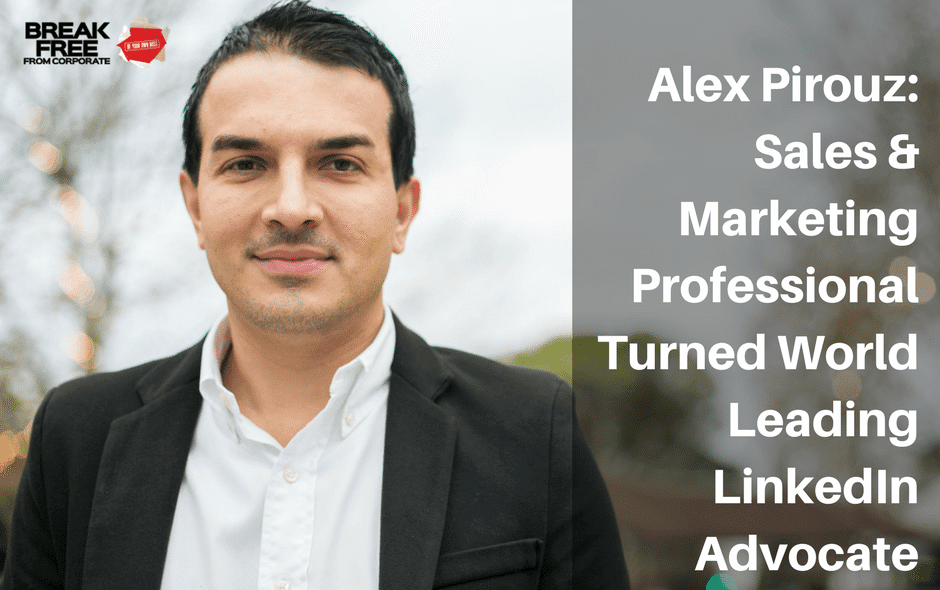 Interview with Alex Pirouz
In this podcast, Alex is pretty open about how he got started in business and failed in his first 4 attempts! As someone who's worked in various businesses and in the corporate world, Alex had pretty good skills, but was frustrated at the methodologies being shared by business coaches and consultants he came across that were using outdated marketing and sales strategies. He always had a passion for sales and marketing and wanted to work in a smarter way to help business owners to market their business better and more affordably – and reach their target market more effectively, not to mention building your personal brand and footprint, building trust and personal connections one-on-one to drive lead generation with individuals and groups, through partnership marketing.
Alex discovered that LinkedIn was the ONLY tool that ticked all the boxes he was after and founded Linkfluencer (www.linkfluencer.com) to share his knowledge and resources to help as many people as he can globally. His success has seen him featured on all major media networks like Forbes, INC magazine, Huffington Post, etc. You'll love the honesty and cander in which Alex freely shares what he knows. If you want to be inspired to work smarter not harder and build a solid foundation for your business, then you'll love this interview!
Want to listen to more episodes?
You can subscribe to all past and future episodes through any of your favourite stations. Simply click one of the buttons below and start listening today. We are continually updating this list, so please let us know if there's a station missing you listen to and we'll do our best to get this added.
Your support means the world to us and helps us in our mission to share these inspiring stories from our awesome guests. Please take a couple of minutes to leave us a 5-star review on iTunes and/or your favourite station. The more people we can reach, the more lives get changed. Thanks again and stay tuned for more exciting episodes!
Subscribe to my podcast:
Discover 8 Bulletproof Ways To Start Your Home-Based Business And Plan Your Corporate Escape WITHOUT Risking Your Income!
In this 'survival' guide, you'll discover...
How to safely escape your 9-5 job for good… WITHOUT risking your income and within the next 90 days!
3 'little-known factors' trapping 98% of people in their jobs… and how to avoid these crippling mistakes with pure ease!
The crash-proof formula I used to 'safely' escape my $250,000/year job, and how you can too… plus much, much more!
Gavin Sequeira has put together an excellent program, which beautifully covers the fundamentals needed to succeed in your own business. So start reading now and discover how you can work from home, break free from corporate and turn your dreams into reality.
If you're planning to work from home and escape from corporate into your own business, don't do it alone! Gavin Sequeira has eloquently mapped out everything you'll need to escape your 9-5 and succeed in creating the life you really desire.